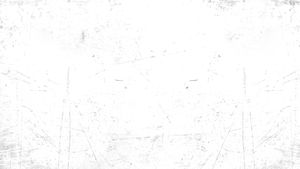 BIOGRAPHY
Singer/Songwriter Dan Medeiros brings a special kind of control and precision to vocals that range from soft & haunting to gritty & powerful. Combined with his unique use of 12-String Acoustic Guitars, Dan is able to fill any sized room, venue or stage with either his Original Alt-Rock music or "Retro Radio Mixtape" set of 80's/90's hits. Either way, his music will captivate and excite music lovers young & old. 
Born and raised in the suburbs of Toronto Canada, Dan grew up in a music household and an extended family of musicians. It was of no surprise to family & friends that by the time Dan reached the age of 9, he was quickly admitted into the Ontario Conservatory of Music by his parents and went on to win various awards and scholarships during his time there. Dan would eventually go on to form different bands over the following years with each of them achieving varying forms of success, most notably "Waiting For Grace" and their hit debut album from 2008 "The Verga Effect". 
In March 2012 Dan packed up his car and moved across the border to Des Moines, Iowa where he really began to find his place in the local music scene as a solo artist and eventually releasing his official debut solo album 2015 "Forever & After". Over the next 7+ years Dan has gone on to perform 100+ shows a year across the Midwest United States from Restaurants/Breweries to Big Stage Festivals. 
As of May 1st 2022 Dan will be heading back into the Studio to start production on his long-awaited follow-up Album. This journey has only just begun...                                                                                                            
"I have always idolized those people who can grab their guitars and just play for a random crowd, the people you see playing on the street and subway stations, and just anyone who can express their thoughts and feelings through some sort of art. It really inspires me to do what I do. Each song I write comes from the deepest part of my soul and is shown in the most passionate way possible to achieve every moment of every word".    -  Dan Medeiros